Composition:
Per tablet
5 mg doxycycline HCL and 10 mgspiramycine.
Properties:
Antibiotica, active against Gram-positive and Gram negativebacteria.
Target animal:
Pigeon.
Indications:
Ornithosis complex caused by bacteria susceptible to doxycycline and/or spiramycine.
Dosage and administration:
Orally. Per pigeon 2 tablets the first day. The second day 1 tablet per pigeon.
Side effectsNone.
Warning
Don't give grit, minerals and calcium products during treatment.
Storage
Keep in a dry place away from children.
Shelf life
3 years.
Packing
10 blisters of 10 tablets in a box.
FOR VETERINARY USE ONLY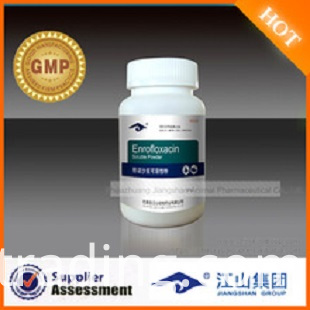 Группа Продуктов : Ветеринарные Таблетки