Levamisole Injection Veterinary Medicine;Veterinary Parasite Medicine;Prevent Animal Disease
Levamisole injection for vet for nematode and so on
Product Name: Leavmisol Injection 10%
Each ml contains: 1ml:100mg
Pharmacological actions:
Pharmacodynamics:Broad spectrum nematocide and is effective
against the following nematode infections in swine,cattle, sheep,poultry and dogs.
Mechanism of action is excited the parasympathetic ganglion
and sympathetic ganglion of the sensitive helminth,In general it assume nicotiniceffect;
at the high concentrations,Leavmisol disturb nematode glycometabolism
by stopping fumaric acid reducing action and succinic acid oxidation,
final that make helminth palsy and removing from body.Except helminthic action,
it also promote immune.
Pharmacokinetics:The drugs spread the whole body after absorbing.
The most drugs is superseded in the liver and kidney,the main metabolin removes
from the body in liquid urine.
Plasma half-life:cattle 4~6 hours,sheep 3~4 hours,
dogs 1.8~4 hours,swine 3.5~6.8 hours.
Indications and Dosage: For Vet. use
Subcutaneous or Intramuscular:
Cattle: 3.5ml/ 50kg body weight.
Sheep: 1.75ml/ 25kg body weight.
Pigs:3.5ml/50kg body weight.
Dogs: 5ml/ 50kg body weight.
Fowls:0.25ml/kg body weight.
Indication:Used in animal gastrointestinal nematodiasis,
swine lungworm disease and kidney worm disease of swine.
Packing: 100ml/bottle 40bottles/carton
Storage:
Store below 30 away from direct sunlight & keep out of reach of children.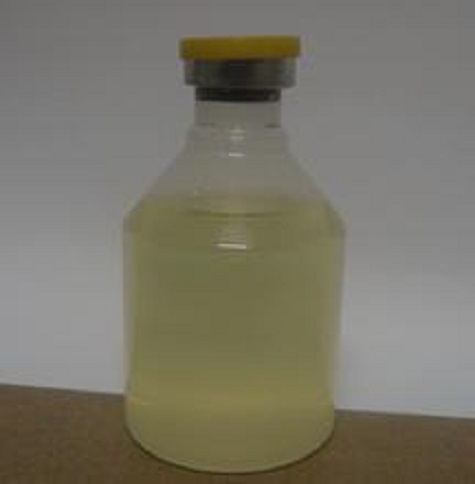 Группа Продуктов : Ветеринарные Инъекции